There is a big park in my neighbor Bushwick, called Maria Hernandez Park. I have read a little bit about the origin of this park's name. It was named after Maria Hernandez who got shot while devoting to getting rid of the drug dealers in Bushwick.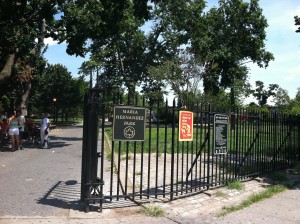 Except cold winters, this park is crowded with people doing many activities, such as running, chatting, biking, skateboarding, exercising, reading or walking with a dog, etc. I like to be in this park, sitting down on the bench, just gazing blankly at those people.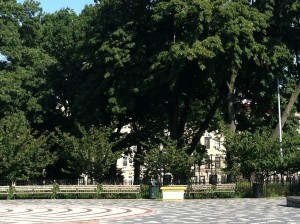 Park is a place for escaping for a while from their busy days. I think people who are always in this park must be unemployed people or artists. The common point between unemployed people and artists is to be out of the system of our society and closer to nature, but not completely separated from the society, just like birds or squirrels in park that try to get a tiny share of human food.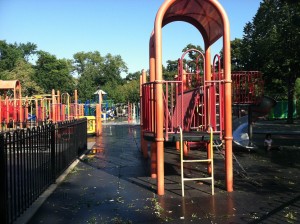 In this park, sometimes I find something funny which inspires me a lot. For example, pet dogs that don't obey their owners' order,  soccer players with a ball which doesn't have enough air, runners with extremely red face, romantic dramas, challenges to talk with squirrels in human language and cops' serious eyes that are watching us, etc. For me Maria Hernandez Park is one of the most interesting places to be in NY and I often feel those funny moments to be the entrances to the other side of this world.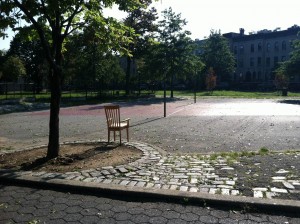 Do you want to come to Bushwick? If you say "yes", I would recommend you to remove your brain and refill it with nuts to feed the squirrels, so that you can become familiar with us and probably avoid getting shot.