The other day, I was little bit tired of being in Bushwick and went to the Natural History Museum to change my mood.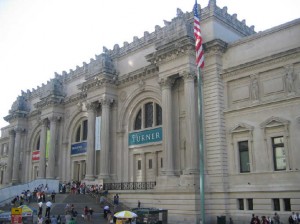 I took the pictures below in the museum. The combinations of fossil and wires in these pictures are made in order to show us the original shapes that are probably correct.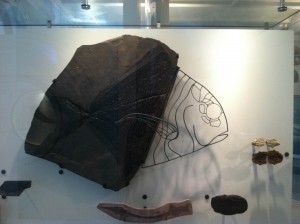 I have heard that Hiroshi Sugimoto, a Japanese prominent artist, said that fossils are photographs that shows us fragments of ancient age with the negative and positive.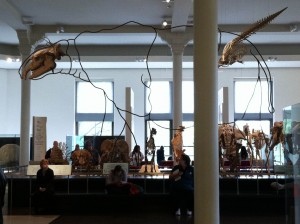 I think what we generally recognize in photography is what the photographers see, information from outside themselves. On the other hand, when seeing drawings, we try to read something more from inside of the artist rather than outside.
I felt that these fossils with wires are combinations that show inside and outside of human body simultaneously.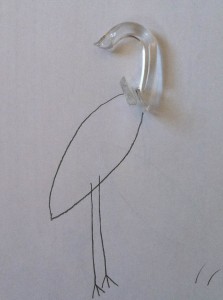 This is a drawing that I made following the museum's way with a fossil of flamingo.