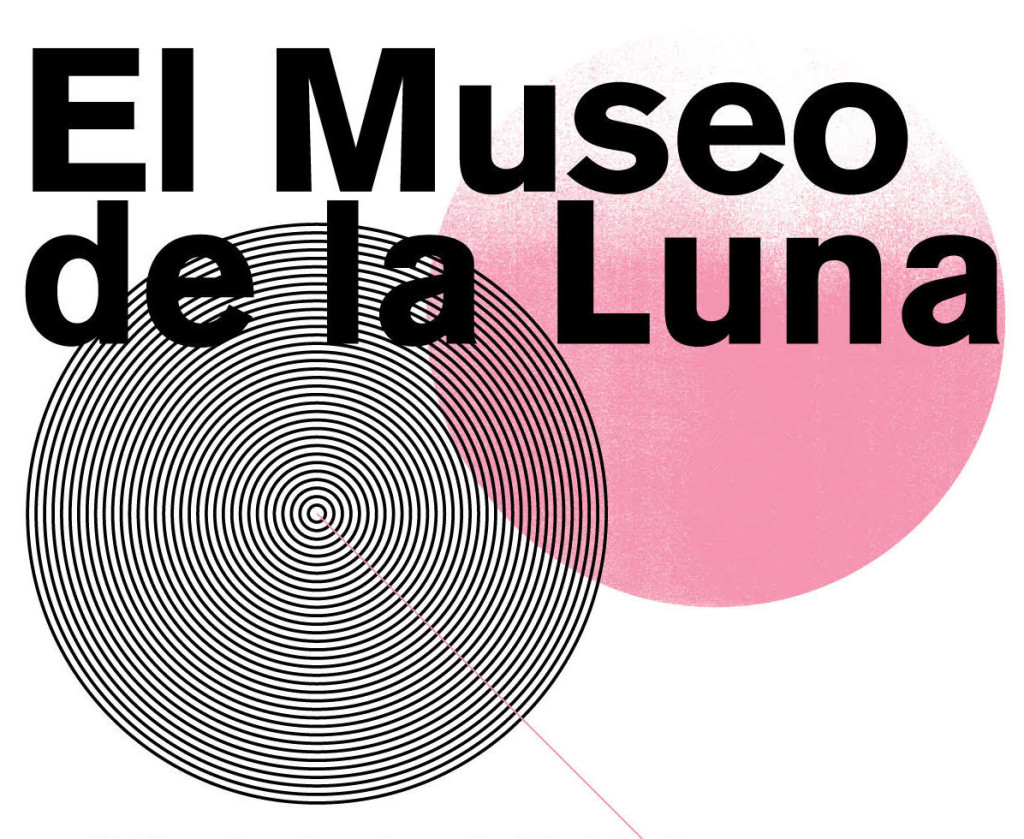 MOON MUSEUM
CURATORS: GABRIEL RODRÍGUEZ & DIEGO SAGASTUME
ARTISTS: 
Edgar Calel
Alejandro Paz
Renato Osoy
Inés Verdugo
Maya Saravia
Andrés Vargas
Byron Mármol
Diego Sagastume
Felipe "El Musgo" Mujica
Johanna Unzueta
Daniel Escamilla
Leo García
Mario Santizo
Alberto Rodríguez  Collia
Gabriel Rodriguez
A COLLABORATION WITH SÓTANO 1
In collaboration with contemporary art space Sotano 1, fifteen artists were invited to intervene in C41, set among the ruins of the Convent of Concepcion. The Moon Museum was originally a project from 1969, where six artists intervened a small fragment of ceramic to deposit it on the moon during the space mission, Apollo 12.The concept for this exhibit is that each of the 15 invited artists intervene in the site directly, much in the same manner as did the artist who handled the ceramic shard decades ago.
The curatorial concept for the exhibition is to allow for the process, improvisation, and error, to emerge in the foreground of the work produced. The exhibition posits to function as an event rather than a fait accompli, and the works produced are to be found in a state of production, completed, static, or interactive among the public.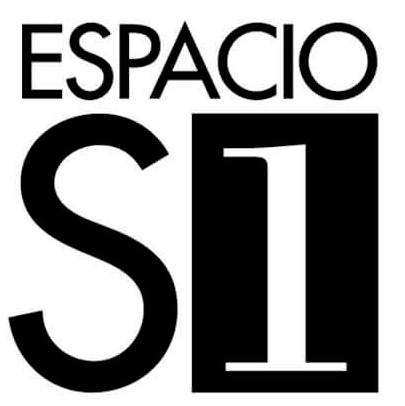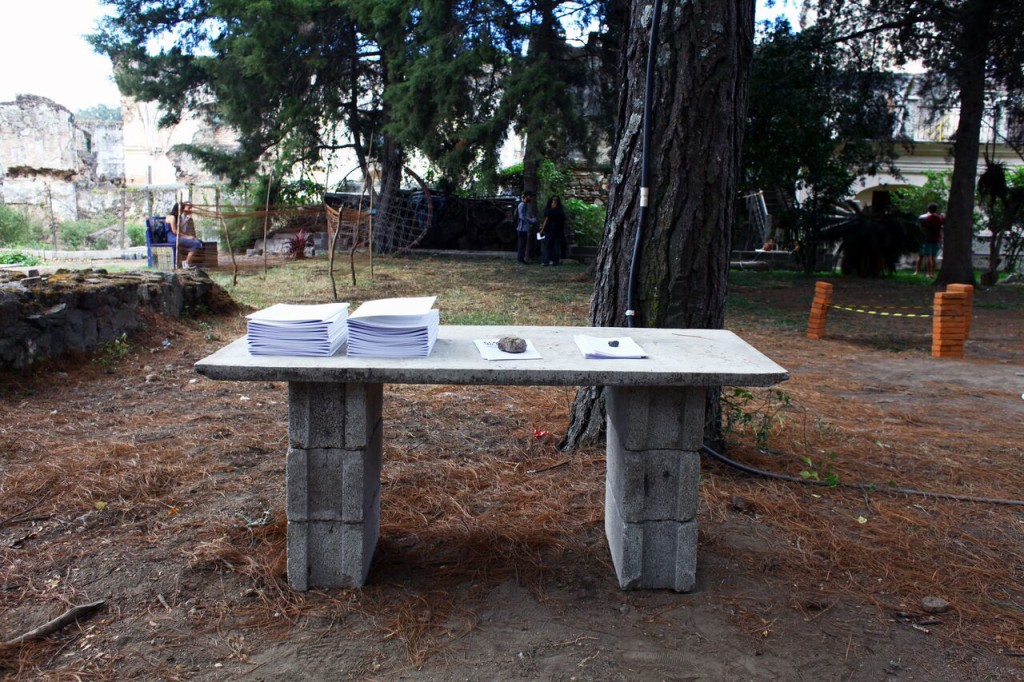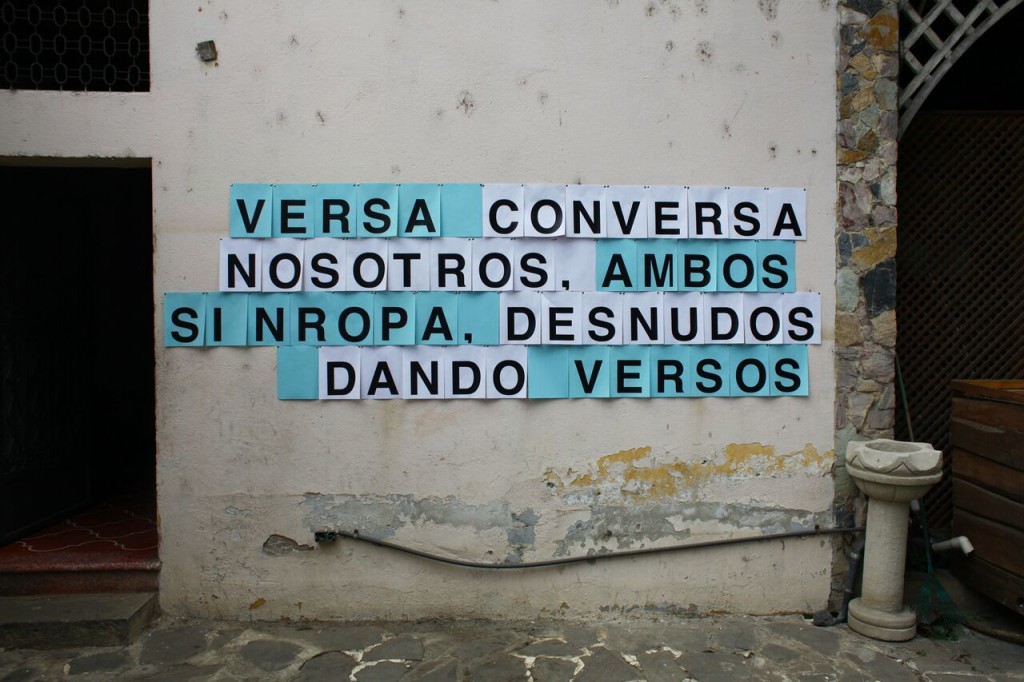 Work by Renato Osoy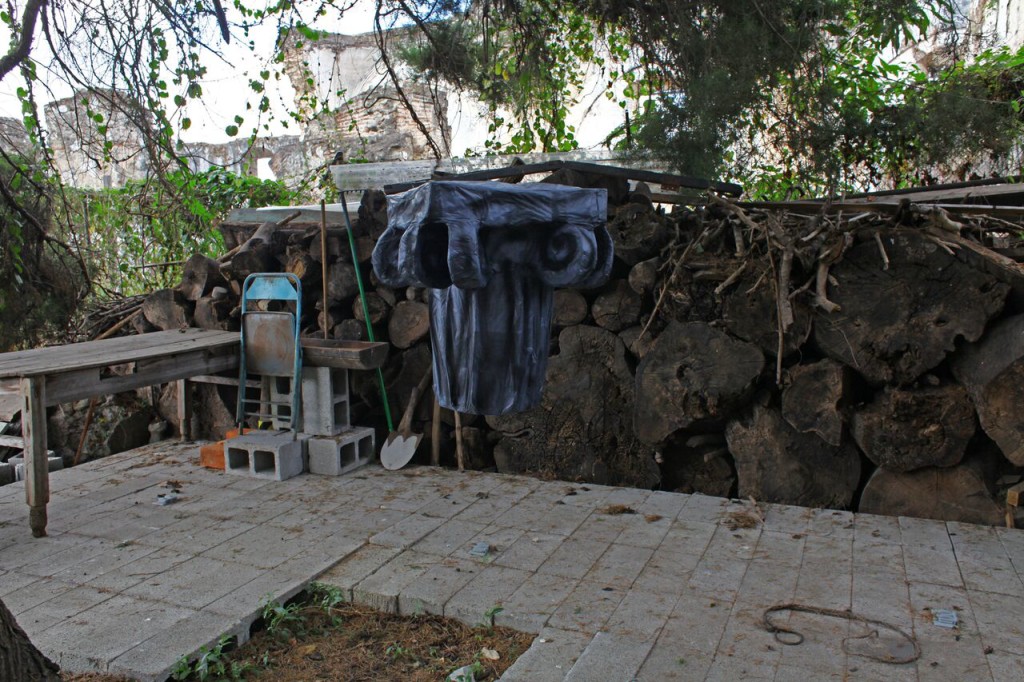 Work by Maya Saravia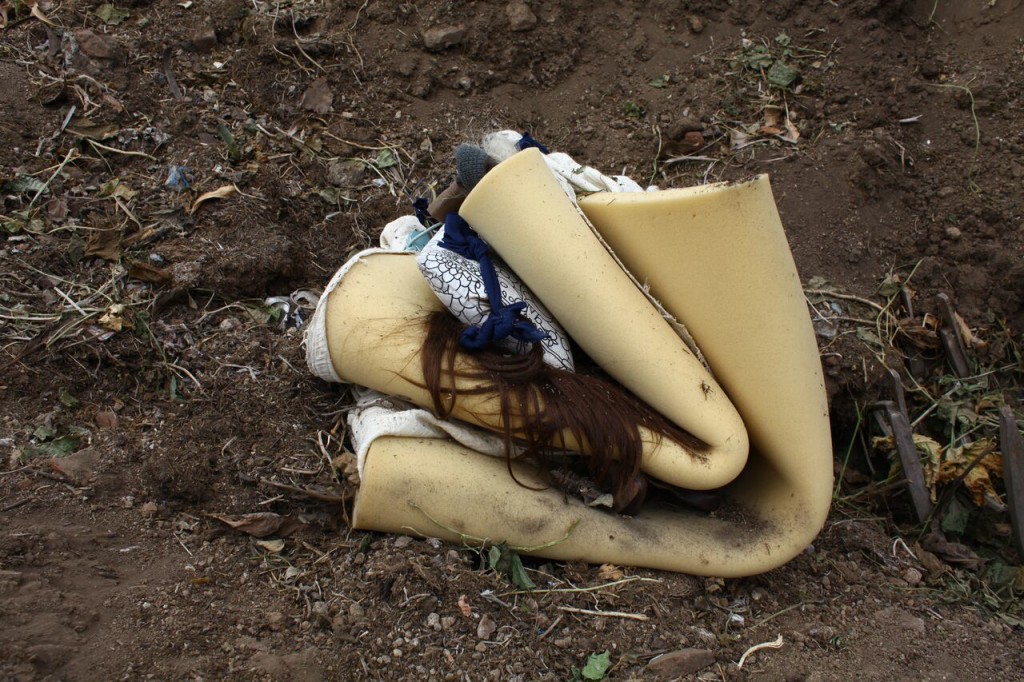 Work by Inés Verdugo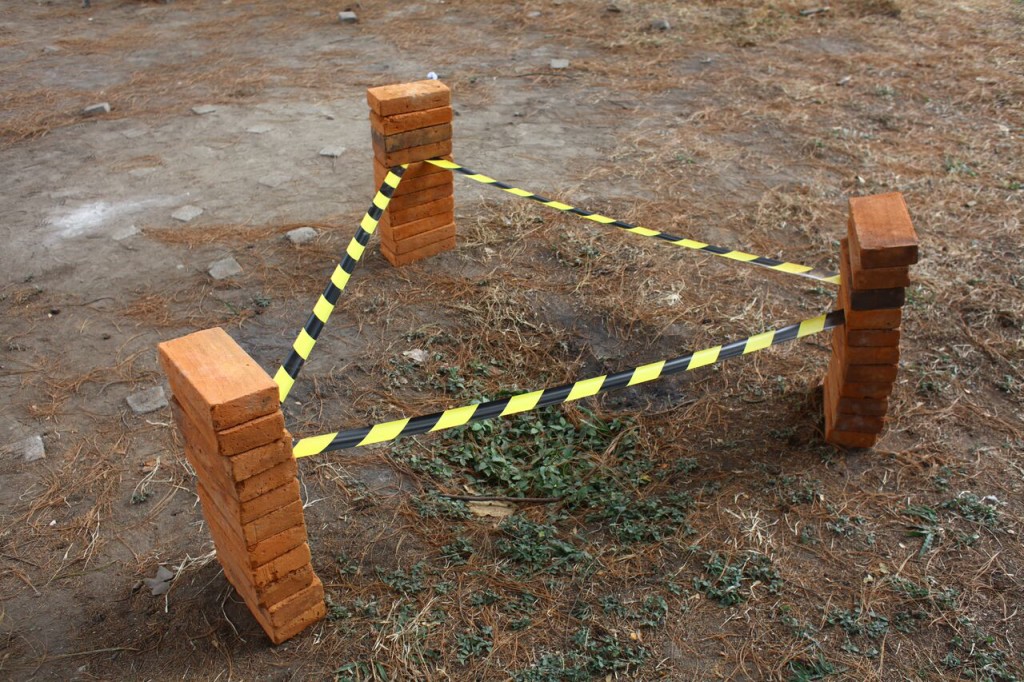 Work by Daniel Escamilla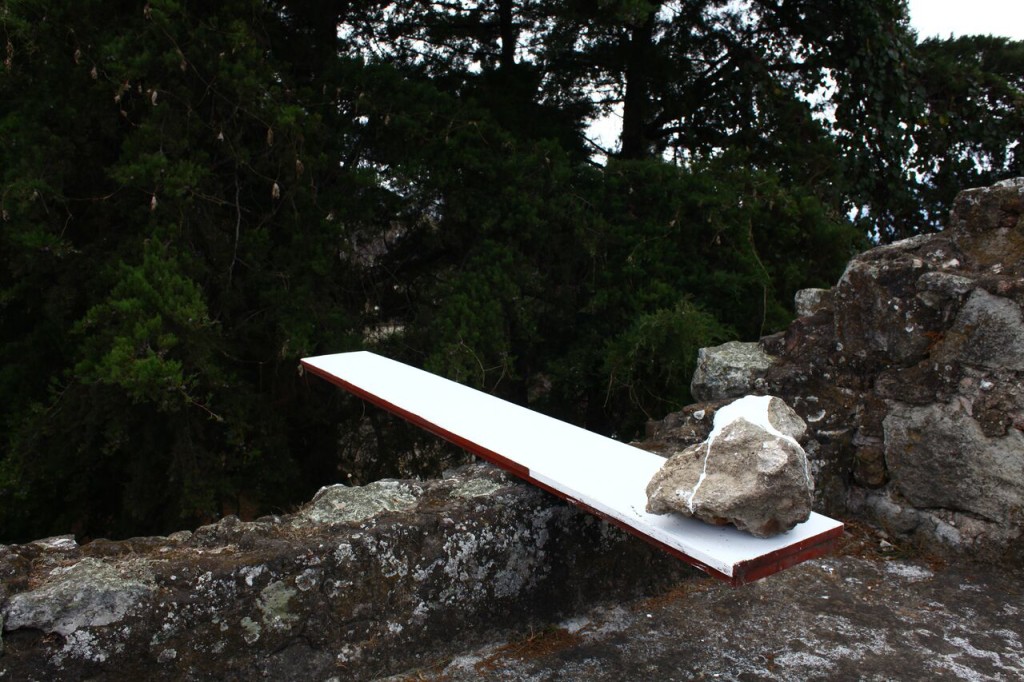 Work by Gabriel Rodríguez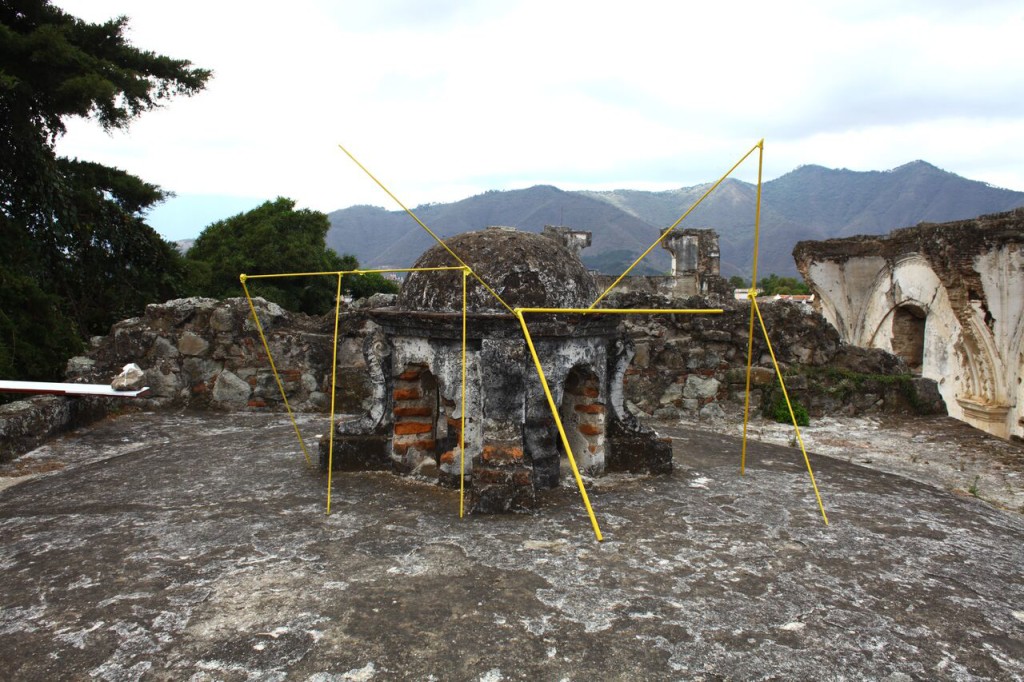 Work by Felipe Mujica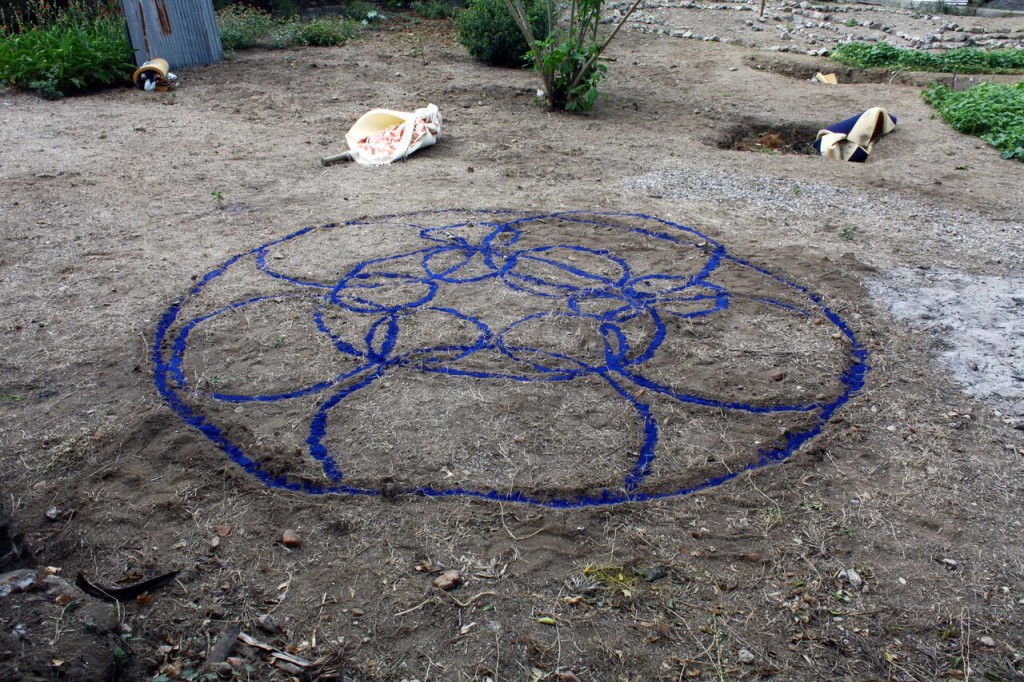 Work by Johanna Unzueta
Work by Andrés Vargas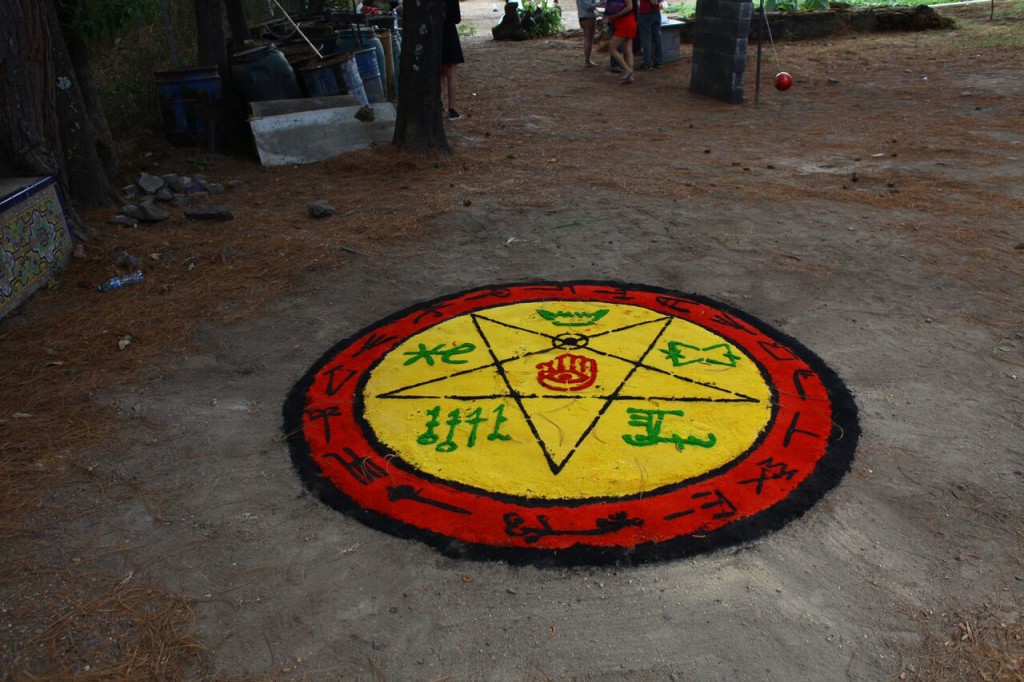 Work by Mario Santizo